Automation
Robots, handling devices, and control systems can operate around the clock in an exact and reproducible rhythm, and at extremely high speeds. REO's innovative automation engineers design and operate automation processes optimized to streamline your process flow.
Increase productivity
Reduce costs
Improve quality and consistency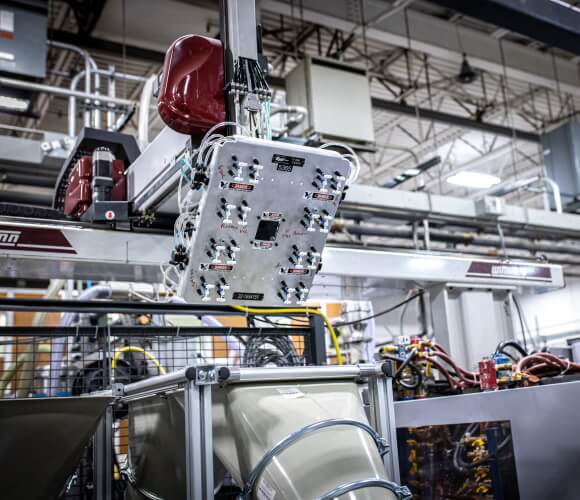 Materials
Our wide range of available materials can support nearly any application. If you don't see the material you need, talk to one of our specialists.
Acetal (Acetal)
Polycarbonate (PC)
Polypropylene (PP)
Acrylic (Acrylic)
Polyester (Polyester)
Polystyrene (PS)
Acrylonitrile Butadiene Styrene (ABS)
Polyether Imide (PEI)
Polysulfone (PSU)
Biodegradable Polymers (Biodeg Polymers)
Polyetherketone (PEK)
Polyurethane (PUR)
Cellulose Acetate (CA)
Polyethylene (PE)
Polyvinyl Chloride (PVC)
Polyamide (Nylon)
Polyimide (PI)
Styrene Acrylonitrile (SAN)
Polyarylate (Polyarylate)
Polyolefin (Polyolefin)
Thermoplastic Elastomer (TPE)
Polybutylene (PB)
Polyphenylene Sulfide (PPS)
Thermoplastic Polyurethane (TPU)
Equipment
We have a wide variety of equipment and in-house capabilities to streamline any process. Explore our full facilities list.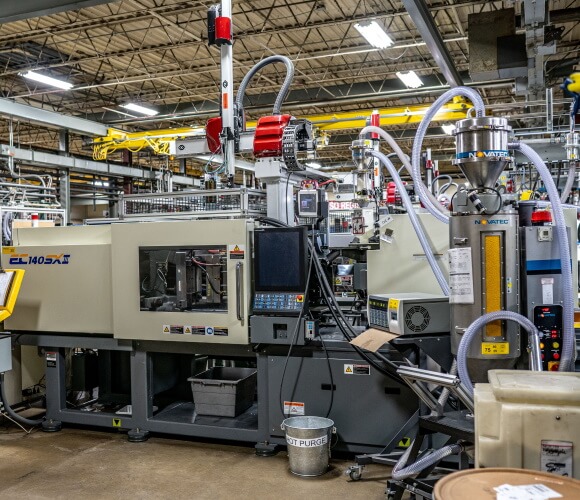 Tooling
Our robust toolroom and experienced toolmakers can support and maintain our client's tools. Our tooling specialists can work with inherited tooling or build your tools from scratch.
Project management of tool construction
Fully equipped tool room
Domestic and overseas tool sourcing availability
Computer aided manufacturing
CNC milling and EDM machines
Extensive tool maintenance program
Short lead times/Speed to market
Experienced mold makers available 24 hours
Engineering
Our engineering and design services provide our customers with creative ingenuity and highly skilled manufacturing and engineering expertise to achieve the speed to market they deserve. Our engineers work with you from conception through production and develop the ultimate process optimization for complete program success.
Product Development Services
Design Engineering
Technological Innovation
Design for Manufacturability/Assembly
Material Selection Assistance
Mold Flow Analysis
Prototype to Production Manufacturing
Tooling and Fixture Build
Assembly and Verification Testing
Multiple Engineering Software
Robotics and Automation
Cost Savings Ideas/Recommendations