Capabilities
Plastic Injection Molding
Our in-house experts and equipment can handle any project need, whether large or small, simple or complex.
Services
Value Added Services
We offer a complete range of complementary services to streamline projects, saving you time and money.
About
Quality. Service. Productivity.
REO Plastics is committed to these values to satisfy customer needs and drive their business success. We continually expand our capabilities and develop new, innovative solutions with a focus on developing long-term partnerships. You can rely on us for world-class plastic injection molding and manufacturing services.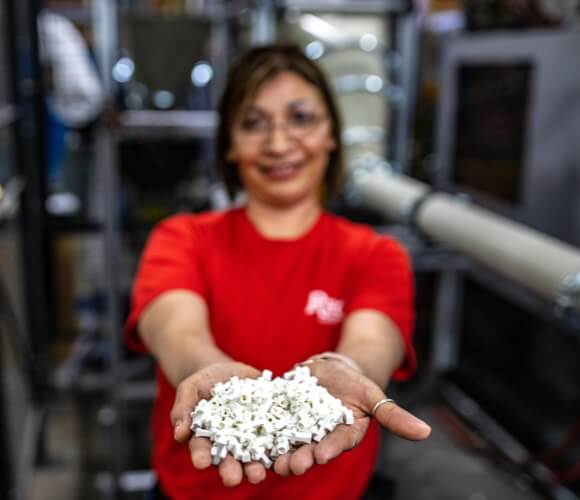 "For over 25 years, REO Plastics, Inc. has been a strategic supplier partner and has been instrumental in helping us achieve our growth goals.  In that time, I have seen a continuous improvement effort as they have expanded their operation to meet changing market needs."
Director of Manufacturing
"Without your consistency and response/turnaround time I would be lost.  I have tons of things to worry about but REO is not one of them."
Buyer
"I needed to make a switch to a new manufacturer and boy did I pick the right one when I chose REO Plastics.  They had a plan of action to get product made and shipped in a timely manner to ensure I didn't miss one shipping date. Everyone seems to care as much about my company and getting things done right as they do about REO.  I am happy to be a part of the REO Plastic family."
President
"We toured many companies and upon entering REO Plastics we have been so impressed.  We are a small startup company, but by the way they treat us you would think we are one of their very large companies.  We feel lucky to have our product made locally in MN with the team at REO!"
President
"REO's toolmakers are some of the best I have worked with!"
Design Engineer
"A recent project required multiple mold builds, parts molding and finished assembly on a very demanding, customer driven timeline.  REO's team accepted the challenge working through numerous obstacles and delivered in all phases for us. I highly recommend them to anyone looking for an excellent injection molding partner."
Director of Manufacturing