2022 REO Plastics Plant Expansion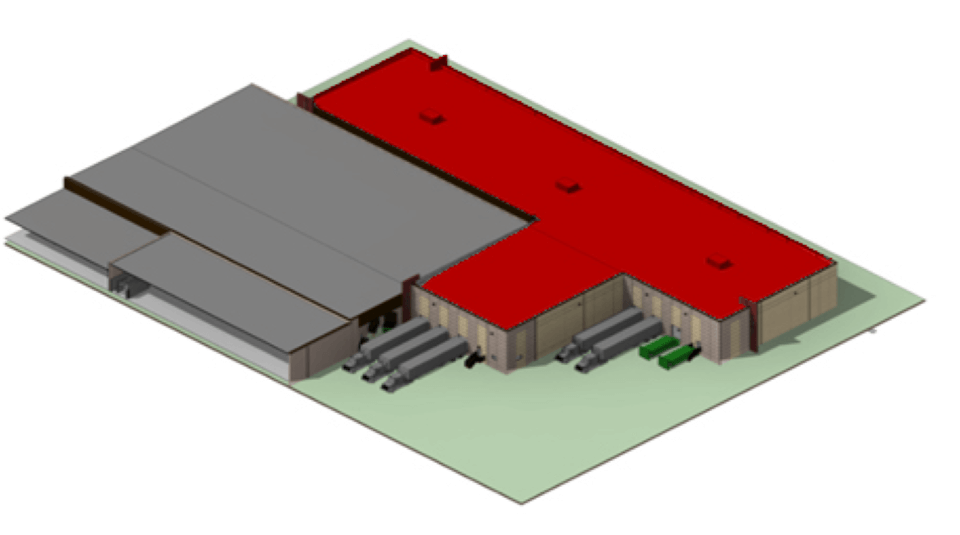 When looking to expand a manufacturing facility, there are a lot of things to consider. First, you need to factor in the cost of the expansion itself. This includes the cost of materials, labor, and permits. You also need to consider the impact on your current production schedule–will the expansion require you to temporarily halt production in order to complete the construction? Additionally, you need to make sure that your new space meets all local zoning and building codes.
At REO Plastics, we knew that an expansion was the right move for our customers and our employees as we continue to grow. In the fall of 2021, we contracted with Kraus-Anderson Construction to add a 39,000 warehouse expansion to our facility. This is the first expansion since the last addition in 1994, and with our recent growth, it was time! Employees, especially those who move materials throughout the facility are very much looking forward to a little more room to maneuver.
The completion date is currently anticipated to be sometime in June 2022.
Expansion Details
Three years ago, we purchased the property directly west of our existing facility–as we could anticipate the outgrowing of our space. This expansion is located on the northwest portion of our facility and is an addition to our previous 135,000-square-foot building. While it's quite a bit newer than other portions of our facility, we kept a consistent look and feel across our beautiful facility.
Back in September of 2021, at the Maple Grove City Council meeting, this expansion was officially approved and was underway shortly after. During the meeting, our team was commended for always being good neighbors to the surrounding homes and businesses and for wanting to keep our growth local to Maple Grove, MN.
REO Expansion Benefits
There are many benefits to expanding the REO platic manufacturing facility. With more space, we can continue to add more production lines, store more of our customer's inventory, and continue to hire great employees. Additionally, our expanded factory will allow us to keep up with demand during peak periods and avoid production delays better than the competition.
One of the best things about our new expansion is that it will improve working conditions for our hard-working employees and make business more efficient overall.
Continue to Count on REO
In a time of supply chain difficulties, our customers are looking to us to purchase raw materials as they become available to ensure we can continue production of their products. This expansion will allow us to continue to provide this service and will also give us some more space on our recently expanded molding floor. We look forward to continuing to provide our customers with top-tier customer service and products no matter how much we grow in the coming years.
As we grow, we will continue to need great people to add to our team. We offer rewarding plastic injection molding job opportunities and careers that include cross-training, room to advance, a strong employee appreciation program, and a generous benefits package–plus a clean, luxurious facility that all of our employees love. Right now, we are specifically looking to hire a Cell Lead/Team Leader as well as an Account Manager, but we are always looking to add to our roster of talent.