What Does an Account Manager do at REO Plastics?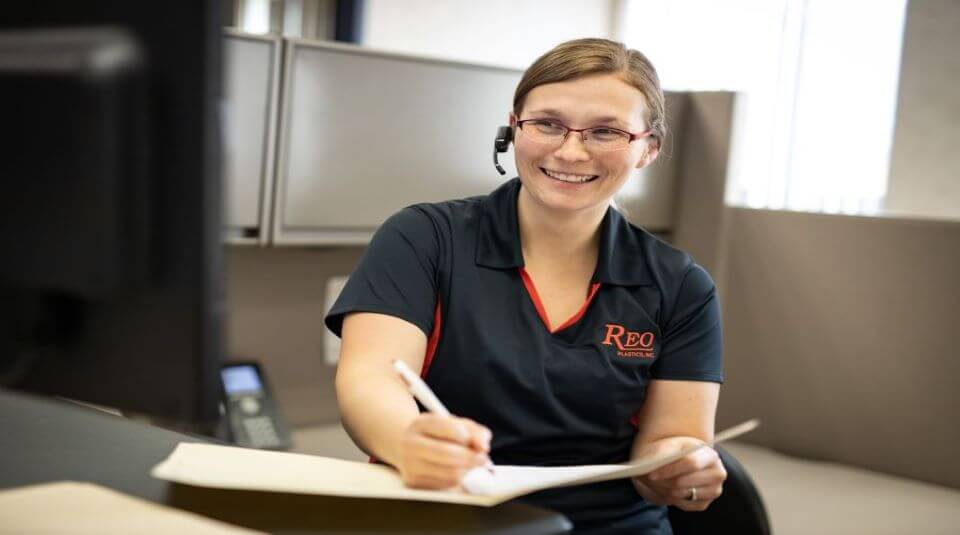 Published: September 22, 2021
As the economy rebounds, several of our large customers have greatly increased their business with Reo Plastics. As a result, we have the opportunity to add Sales Account Managers to the team to service several of our high-profile accounts.
Put simply, an account manager is the business representative who has the most one on one interaction with clients. This staff member superintends the daily tasks involved in addressing the customer's needs, wants, and concerns as well as maintaining their account activities.
Account Manager Objectives and Purposes at REO Plastics
This highly organized individual supports existing customer accounts. They serve as the primary contact for customers in regard to pricing, cost-saving opportunities, production needs, and new part projects.
Essential Functions of Account Managers
An Account Manager is an integral part of the customer relationships at REO Plastics. This person acts as an advocate for the customers within the REO team. It's their job to communicate and collaborate with Order Entry, Accounting, and Production and Quality Control as needed on new purchase orders to establish an accurate information base. They will also work with Production, Tooling, and Quality Control on any engineering or quality issues to ensure our customers are receiving the best possible product.
They are responsible for ongoing margin and price review for their customer accounts to ensure proper and sustainable quoting. To sum it up, the essential function of an Account Manager is to ensure excellent customer service is provided to all customers.
Qualifications, Skills, and Training Required to do the Job Well:
This individual is extremely driven by customer satisfaction and wants to help REO put its best foot forward for our customers. Knowledge of customer service and maintaining customer loyalty is required. Ideal candidates would have experience with plastic injection molding tooling, methods, processes, and procedures. However, candidates with similar manufacturing experience in a custom contract manufacturing environment would be considered.
Machines, Tools, Equipment, and Electrical Devices Used to Accomplish the Job:
An Account Manager at REO Plastics will use a personal computer, a multi-functional copier, a telephone, a weight scale, and a ten-key calculator to properly execute the duties of this role.
Is This the Right Role for You?
The ideal Account Manager will have high influence. They are a people pleaser with strong social skills who can encourage and build worthwhile customer relations. At REO Plastics, we are currently hiring for this role. If this sounds like the right fit for you, we'd love to meet with you to discuss your skillset and this role further. Contact us today, it just might be the perfect fit.