Manufacturing Industry Trends in 2021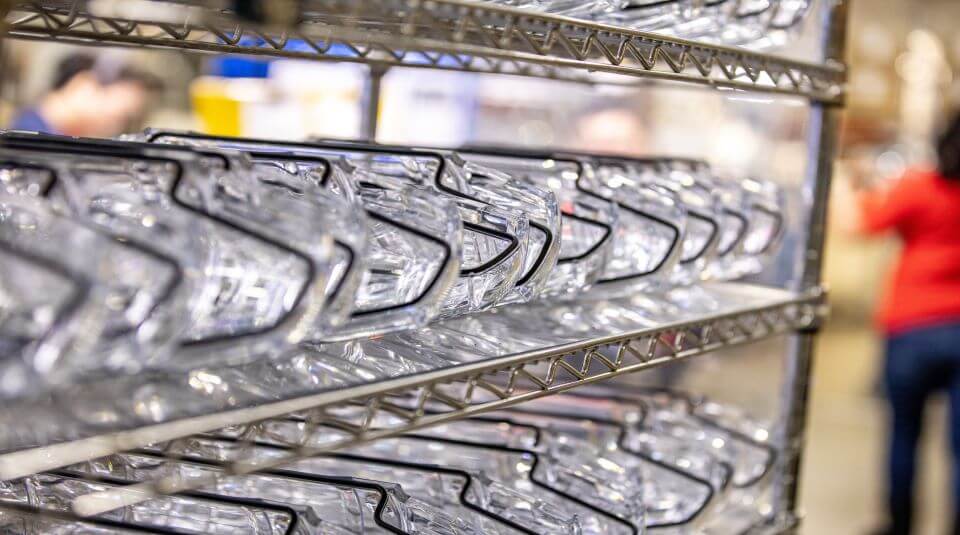 At the beginning of the pandemic, manufacturers suffered greatly from forced shutdowns, production slowdowns, and numerous questions about whether or not companies could navigate all these disruptions. The plastic industry was no exception to these types of setbacks.
Following these changes, demand for plastic in certain uses will continue to grow, while others will shrink. For example, in 2020, the demand for plastic in uses such as home entertainment, groceries, and household supplies increased–while demand for apparel, personal care products, out-of-home entertainment, and jewelry shrank.
Some trends that were already in place before the pandemic, but will continue to be affected in various ways for years to come, include:
Sustainability
Consumers, as well as governments, continue to demand increased accountability in all areas of plastic manufacturing. People want to know what their plastics are made from, how they impact the environment, how recyclable they are, and more.
Now is a big time for companies to emphasize their commitment to sustainability in any capacity.
Glocalization and Supply Chains
Though many restrictions have loosened, some international borders remain shut down and business travel is still largely paused. As a result, companies are focused on balancing globalized and localized business options to stay competitive in today's world. Businesses are prioritizing manufacturers that are able to improve the resiliency and efficiency of their critical supply chains locally.
Plastics are an important piece of the supply chain puzzle. If you haven't already, it may be time to search for localized solutions for your plastic manufacturing needs to increase both resiliency and efficiency.
Data Analysis and Machine Learning
Manufacturers are discovering new ways to gather, analyze, and utilize data to solve problems before they occur and drive upgrades in quality and uptime. AI, machine learning, and advanced big data are helping to address critical challenges in productivity as well as quality.
In 2021, humans and machines are not only communicating, but machines are also talking to each other. Insane amounts of raw data are soaring through the air at warp speed and revealing all kinds of intelligence in the process. That being said, having the data is only one part of the equation–dissecting the data is the key. The ability to identify the right data, and then use that knowledge in a meaningful way to create actionable results.
Predictive Maintenance
Two things that will never go out of style in manufacturing:
Predicting failures
Avoiding downtime
These remain top manufacturing trends this year and every year. With large percentages of organizations reporting that even an hour of downtime can cost them over $100,000, manufacturers will continue to search for ways to implement reliable preventive maintenance strategies. Limiting (or completely avoiding) unplanned outages and extending the life expectancy of machinery is and always will be the name of the game in manufacturing.
REO can Help Address Your Challenges
Some of these trends are advancements of those you may already be familiar with from past years, and some have sprouted as a result of last year's challenges. As a flexible, end-to-end services and solutions company, REO Plastics can help address your challenges and objectives for 2021 and beyond– leading your plastic injection molding solutions into this next decade. For more information, contact REO today.