Facility Upgrades: New Presses, Optimized Workflow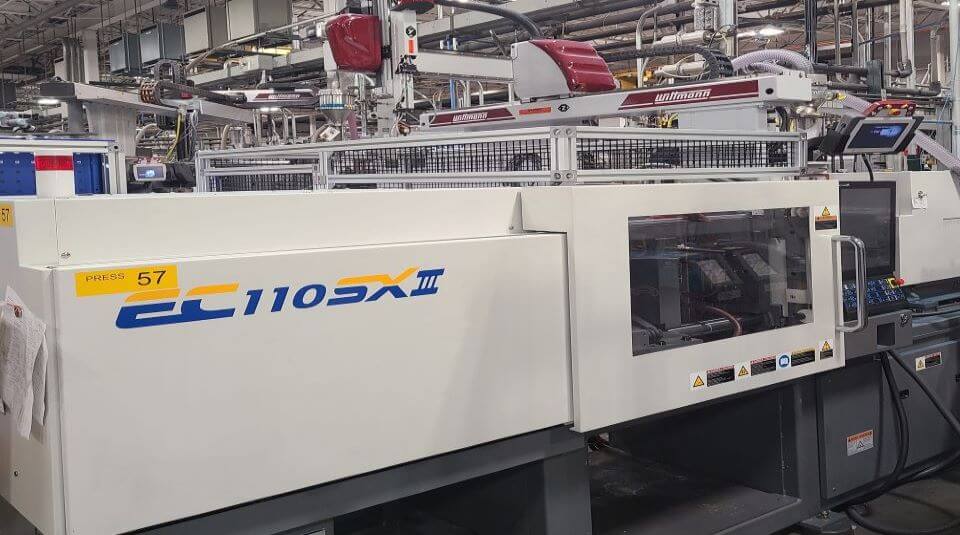 Growth in the last year
Despite all the changes the world has faced over the last year, REO has continued to grow. We're experiencing a diverse growth pattern–with an increase in new as well as returning customers. As the world changes, some of our long-term customers have identified new opportunities within industries such as consumer electronics, water treatment, construction devices, and more. New customers have also come to us to repair their broken supply chains and take action on new opportunities the past year has presented them with.
To meet our customer's needs and our continual growth, we are adding additional molding presses to our equipment lineup and reconfiguring our facility to make room for increased productivity. Check out our facility optimization solutions below!
New equipment
Our customers are requiring larger quantities at a faster rate than ever before, and are creating brand new parts entirely– but they don't want to sacrifice quality for quantity. To meet these requirements, we are adding additional molding presses to our facility. Our weapons of choice for precise, repeatable, and accurate parts are Toshiba molding presses. They are all-electric, and built to fine-tooth the process and find the sweet spot to deliver the best possible parts every time with as little cost as possible. We pride ourselves on our determination to offer you high-quality parts at a fair price.
All of our presses are outfitted with the latest technology– sprue or part pickers, etc. They are also intact with the latest automaton to provide the highest quality, and best repeatability at the lowest cost. Toshiba molding presses are not the most expensive presses out there, but we believe they are the best choice for a machine that is superior but won't cost you an arm and a leg to produce parts in large or small quantities. Regardless of the part or quantity ordered, we know it is crucial to your business, therefore, it's a priority to us.
Other updates
As we continue to grow, it's important we remain as productive as possible so that we can deliver the highest quality parts, with the shortest possible lead times, and lowest possible cost. To ensure this, we have implemented a facility-wide reconfiguration. Housing 51 molding presses, with tonnages ranging from 50-950, and other equipment so that we can complete any of your manufacturing needs in-house– it's important that our facility is optimized for the most productive workflow possible.
To achieve this, we are reconfiguring our facility as a whole. We are so excited about all these changes and know that they will help us to continue offering our customers the best parts and the best value.
Not sure if REO can make what you need?
Whether you have a part already made, a prototype created, or just an idea in your head, we'd love to talk through the logistics and discover what we can do for you. We combine years of expertise and innovation with cutting-edge technology and the highest standards of excellence. The result is world-class custom solutions for you, on time and on budget. Give us a call at 763-425-4171 or connect with us online. We're here to help.